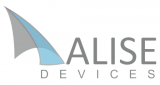 ALISE DEVICES, S.L.
A Technical University of Madrid spin-off company formed in 2011, ALISE DEVICES makes use of an exclusive patented technology developed by CEMDATIC, one of the R&D centers of the University. The company has developed pre-commercial prototypes from the original product with great success, and is continuing to improve the product's performance and widen its areas of application through a total commitment to R&D. Our know-how is exceptional because the company R&D team:
has over 30 years of accumulated experience in photonic materials and devices;
has played a part in more than 50 national and international R&D projects;
is closely linked to other R&D centers and groups, especially to the Center of Advanced Materials and Devices for ICT (CEMDATIC) at the Technical University of Madrid.
These advantages will bring continuous improvements to the products we market, as well as cutting-edge advances with new generations of the LILIAC family. The main goal of our team is to provide continuous technology transfer to the market, so that latest generation products are made available in the shortest possible time. And we are fully aware of the value of time in today's markets.
Back to list
Visit website