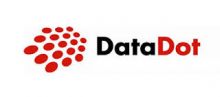 DataTraceID
DataTraceID is a division of DataDot Technology USA Inc. provides world leading asset identification, management, protection and authentication products and services that deliver value to customers.
Leading the Way in Identification Technology
We are a leading ID technology solutions provider with highly innovative technologies.
We have developed leading-edge identification technologies that allow assets, and their component parts, to be uniquely marked and identified. It's akin to creating a unique asset-based DNA for products. DDT's asset identification technologies have wide product application, FMCG, automotive, marine, clothing and industrial materials sectors.
Back to list
Visit website