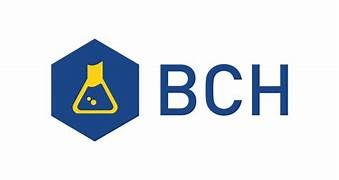 BCH Brühl Chemikalienhandel GmbH

BCH has been a renowned player in the chemical raw materials industry since 1992. From anticipating market needs to sourcing the right chemical raw materials and taking care of the necessary registration for import (REACh, TSCA etc.), we have evolved from a traditional wholesaler to a total service provider for all chemical raw material and custom specialty needs. With the help of our longstanding and trustworthy, internationally distributed suppliers, we can count companies from a variety of industries such as paints and coatings, photoinitiators, UV raw materials, light stabilizers, plastic additives, cosmetics and pharmaceuticals among our customer base.
Products
At BCH, we strive to provide a total solution for all your UV/UV LEDs/EBs, specialty chemicals and raw materials needs. With the help of our reliable suppliers around the world, our product portfolio includes photoinitiators, amine synergists, monomers, oligomers, antioxidants, light stabilizers, UV absorbers, base materials and solvents, among others.
Based in Brühl, Germany and with a subsidiary in the USA, we are ISO and AEO certified and not only have our own warehousing facilities, but also work with a number of logistics solution providers to guarantee our customers a total service
Back to list
Visit website