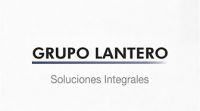 GRULAN, S.L. - GRUPO LANTERO
Grupo Lantero is an international company with spanish capital, whose headquarters is based in Spain. It is a prominent player in the global packaging and graphic arts industries.
The Group consists of 4 divisions operating in distinct industries: Coexpan (rigid plastic), Emsur (flexible plastic), Leca Graphics (folding cardboard boxes) y Estellaprint (graphic arts for the book printing sector and cardboard for mass consumption).
Back to list
Visit website