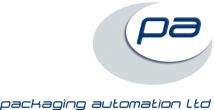 Packaging automation LTD
Our range of tray sealing machines and pot fillers has been proudly engineered in England. We will design a solution to your problem that is reliable and cost effective and incorporates the very latest technology so that you can be safe in the knowledge that you are future proofing your investment today.
Through collaborative projects with the suppliers of critical components, our design and systems engineers are constantly pushing the boundaries to improve the efficiency, reliability, user friendliness and cost effectiveness of your machinery.
We offer the widest choice of options to suit your business model, including hire, purchase and lease. From the artisan to the multi-national, we have the answer.
Back to list
Visit website