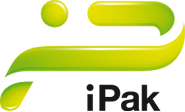 iPak AG
Within the first ten years, iPak AG aims to become one of the three leading global providers of food and drug safety as well as food and drug logistic Bio-Sensor.
Our high quality products will increase the value and profitability of our company and the companies of our clients.
Our high quality products will help to sustainable manage the food and drug supply chain and therefore help to increase productivity and minimize global waste of food stuffs and resources for a better environment.
Our core values are:
Excellence in innovative packaging solutions
Excellence in food and drug safety solutions
Excellence in food and drug supply chain management
Excellence in stakeholder and sustainable responsibility
Back to list
Visit website