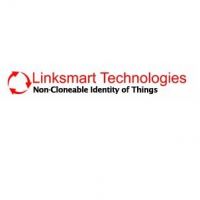 Link smart Technologies Pvt ltd.
Linksmart is an IP intensive B2B start-up focusing on "Product and Packaging security" driving a friendly disruption in new paradigm "Open label , Open Verification" leveraging its core technology under brand name of smartDNA®. Linksmart Technologies is disrupting security labeling space with its Global IP footprint. In contrast to known stop-gap technologies, smartDNA™ is a new paradigm extending credible authentication from first mile to last. Our goal is to offer a single-point packaging security solution that remains protected despite connivance between insiders. Managed by individuals with extensive industry experience, our core belief systems is designed to ensure that the behavioral context is rooted in our company' culture and core values. The company is managed for impact, value creation & competitiveness, and is committed to ethics of responsibility, quality and delivery.
Linksmart Technologies offers smartDNA™ as Pure Technology License, Integrated Solution, and customized Build-Operate-Transfer model.
Back to list
Visit website