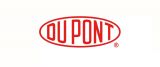 DuPont Packaging Graphics
DuPont is dedicated to providing the best balanced package printing portfolio in the market... innovative equipment, plates and workflow solutions that optimize quality, productivity and sustainability.
DuPont uses science to create innovative colour and printing technologies to help customers create better, safer and more cost-effective package production, all over the world. DuPont offers innovative systems for flexographic and other package printing to help customers gain competitive advantage in the global packaging graphics value chain. DuPont scientists continue to develop unique solutions based on new technologies to help customers expand their business by taking advantage of new profitable packaging printing opportunities.
Back to list
Visit website