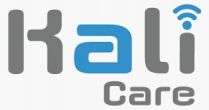 Kali Care
Kali was born from a clinician's personal frustration with the devastating impact of non-adherence by patients to medication and the lack of an adequate solution.
We set out to use advanced and connected technology to revolutionize how we manage illness. At our mission's core, it's about:
how we can all support our loved ones as they combat difficult medical issues
how we can arm doctors with better insights to treat individual patients based on their unique lifestyles, and not just based on a generalized, abstract 'patient'
how researchers and pharma can develop better, more efficient medication based on more accurate data
This is the story of how patients can take control of their condition by harnessing the power of today's technology, how they can live their lives and receive the best medical treatment possible.
We want to relieve our families, friends and communities from the daily struggles of managing prescription medicines. We believe that modern technologies and user experience design will help improve quality of life all around the world. Understanding the power of connection, we continue to expand the use of our technology to additional mediums.
Back to list
Visit website