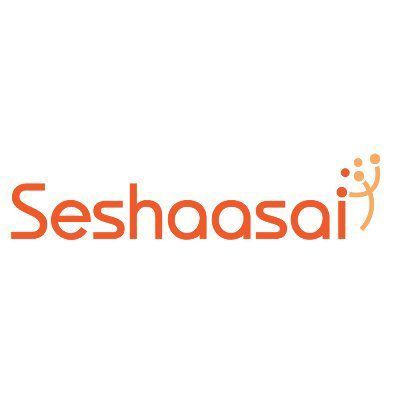 Seshaasai
From transactions to identification, our proprietary software programs prioritise data security. Through cutting-edge technology such as AI, robotic automation, big data, IoT, and various communication systems & protocols, we convert sensitive customer data into diverse personalised products and trans-media communication. As technology partners we ensure that our solutions reduce risk, accelerate speed, and increases business capacity. From financial institutions and healthcare to education and government, Seshaasai has successfully transformed business challenges into competitive opportunities.
The impact of our pioneering technology solutions is helping businesses evolve across the globe. Offering a range of smart and secure solutions, Seshaasai is taking 'Make in India' to the world. With customer presence across various parts of APAC and the African continent, we are ready to partner with global companies as their technology solutions provider and help them move ahead of the times
Our secure and accurate track & trace solutions are built for a varied range of geographies and demographics. Through the latest RFID tags and technology, proprietary QR codes and barcode labels, our solutions overcome unique business challenges. Supply chain visibility is enhanced with the ability to leverage data sourced at all points. Millions of articles can be tracked until the last mile across the country through unique identification codes. Traceability is significantly improved with accurate information on history, location and status of every product.
Whether you want instance information while on the move or want to track the exact location of your products and the status of the other stake holders, our track & trace solutions provide devices and interfaces to meet all your business needs. They also provide an interface for your customers for transparent communication at all times. Take the next step to getting a transparent and convenient tracking solution for your business.
Be the most Preferred Technology Solutions Provider enabling our Customers to empower their Communication, Transaction, Compliance and Digitisation with Integrity and Data Security as our core foundation, touching millions of lives and benefiting all stakeholder
Back to list
Visit website