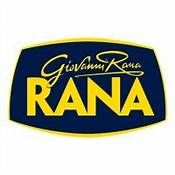 Pastificio Giovanni Rana
Welcome to your Italian Culinary Experience: the genuine Italian tradition of Pasta, Sauces and all the best Recipes created for You.
Giovanni Rana pasta is another way to say "home", it's about sharing and opening our hearts to others, while staying true to ourselves.
This is why if you look into our pasta, you'll find the essence of what we are, how we work and what we believe in.
Being genuine is showing everyone what we're made of and it makes us feel happy. You can try it too.
Share what's inside™.
Back to list
Visit website