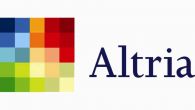 Altria Client Services
Altria Group holds diversified positions across tobacco, alcohol and cannabis. Through our wholly-owned subsidiaries and strategic investments in other companies, we seek to provide category-leading choices to adult consumers, while returning maximum value to shareholders through dividends and growth.​
Our tobacco companies – which have been the undisputed market leaders in the U.S. tobacco industry for decades – include some of the most enduring names in American business: Philip Morris USA, the maker of Marlboro cigarettes, and U.S. Smokeless Tobacco Company, the maker of Copenhagen and Skoal. We also own John Middleton, manufacturer of Black & Mild cigars, and Nat Sherman, a super-premium cigarette and cigar business. And we have 35 percent ownership of JUUL Labs, Inc.​, the nation's leading e-vapor company. ​
We complement our total tobacco platform with our ownership of Ste. Michelle Wine Estates, a collection of distinctive wine estates, and our significant equity investment in Anheuser-Busch InBev, the world's largest brewer. Our agreement to acquire a significant stake in Cronos Group, a leading global cannabinoid company, represents an exciting new global growth opportunity.​
We are a FORTUNE 200 company, proud to call Richmond, Virginia our home. For 20 years, we've been guided by our Mission & Values. Our people and companies address tough industry issues, like reducing the health effects of tobacco use and preventing underage tobacco use. And we focus on strengthening the communities where we live and work​.​
We know that businesses that are great over the long term – like ours – must earn today's success while preparing for tomorrow's opportunities. And we are doing just that.​
Our Approach​
The tobacco industry is changing – and for the better. The future of our industry is about innovation, harm reduction and informed consumer choice. With FDA regulation of the tobacco industry in place, we're focusing our tremendous resources and talented people​ on reducing the risk of tobacco products, while expanding choices for adult consumers.​
Our people have achieved decades of industry leadership using our world class sales and distribution system and our experience in managing difficult issues in a highly regulated environment. Now, we bring those capabilities to our carefully curated partnerships in order to expand potentially reduced risk options. We focus on:​
- Expanding choices for adult tobacco consumers through our companies, our strategic partners and investments.;
- Advocating to FDA on behalf of products that could present lower risk;
- Taking a responsible approach that will allow us to continue being the leader in the tobacco industry.
​
Back to list
Visit website