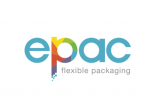 ePac Flexible Packaging
ePac Flexible Packaging is based on the premise that emerging digital technology will significantly disrupt the service and manufacturing models that have served the flex pack industry for decades.
Founded in 2016, with a charter to serve small and medium size businesses throughout the United States, ePac is technology driven and built to provide our customers a fast and easy way to buy flexible packaging.
Offering competitively priced short to medium run length orders, and 10-day turnaround, ePac is the first supplier in North America built entirely on the latest wide-web digital printing technology – the HP Indigo 20000. With our manufacturing platform optimized to provide industry leading customer service, ePac offers true high-definition custom printing with variable imaging and the elimination of plate fees, while enabling customers to print to demand and avoid inventory and obsolescence costs.
With locations throughout the United States; our offices in Austin, Boulder, Madison, Miami, Chicago, Boston, Houston, and Los Angeles are open to serve local and regional brands of all sizes.
Back to list
Visit website