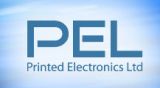 Printed Electronics Ltd
PEL is a UK company developing processes and systems for the commercial fabrication of electronic circuits and devices using inkjet and digital methods. Our state of the art Inkjet Electronics Development Facility provides leading edge equipment and capability. Our experience can shorten product development lead-times and reduce costs.
NanoCentral, are an alliance of leading companies created to unlock the commercial and societal potential of nanomaterials by:
Forging industry wide collaborations across markets and supply chainsProviding access to key enabling technologies, facilities and expertiseHelping to safely revitalise existing & develop new, nano-enabled, products
PEL provides expertise in inkjet and digital applications for industrial electronics to the Nanomaterials community through partnership with NanoCentral.
Back to list
Visit website