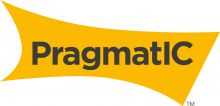 PragmatIC Semiconductor Ltd
PragmatIC is a world leader in ultra -low cost flexible electronics, enabling the potential for trillions of smart objects that can engage with consumers and their environments. Its unique technology platform delivers flexible integrated circuits (FlexICs) that are thinner than a human hair and can be easily embedded in any surface.
PragmatIC's solutions provide the opportunity to add new functionality to items, as well as extending proven applications such as RFID and NFC into mass-market use cases that were previously prohibited by the cost of traditional silicon ICs. PragmatIC's novel, differentiated products are being adopted by a growing base of global companies across diverse markets, including consumer goods, games, retail, pharmaceutical and security sectors.
PragmatIC is headquartered in Cambridge, UK, with a new billion-unit production facility in Sedgefield ramping up in 2018. Shareholders include Cambridge Innovation Capital, ARM Holdings and Avery Dennison. PragmatIC is the trading name of PragmatIC Printing Ltd.
Back to list
Visit website