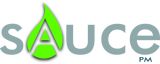 SaucePM
SaucePM is a Packaging & Print Consultancy based in the UK. Since 2006, the company has provided tailored packaging solutions to a wide range fmcg clients, from market innovations, to brand consistency.
Our knowledge and experience allow us to advise throughout the complete packaging development process to give our clients the right results and make packaging a vital component of brand equity.
Our ethos is to make marketing ideas operational, and more importantly profitable through the constantly evolving world of packaging.


Back to list
Visit website