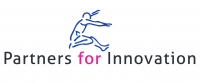 Partners for Innovation
Partners for Innovation is the leading consultancy for sustainable innovation. Together with our clients, we realize profitable solutions, with a focus on the circular economy and sustainable energy.
Our office in Niger focuses on entrepreneurship and sustainability in agriculture. Sustainability and innovation is what drives us. In every project we are committed to achieving as much positive impact as possible. Collaboration is indispensable. That is why we always work together with companies, users, governments and other stakeholders in the chain. Supply chain projects, or strategic partnerships between stakeholders involved in all life phases of a product, are an important success factor for sustainable innovation. Chain cooperation prevents a choice in one phase of a product leading to problems in another phase.
Back to list
Visit website