Major European menswear retailer rolls out RFID in 100s of stores
| 02-03-2019 |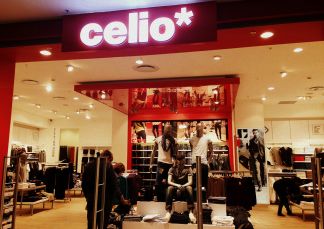 French menswear retailer Celio has deployed RFID technology across all 750 of its stores, in one of the largest deployments of the technology in Europe, according to a recent report in RFID Journal. The system's rollout was completed following a 12-month set-up period, bringing visibility to inventory at each location. RFID was taken live at the point of sale (POS), along with electronic article surveillance (EAS) technology, at 55 store locations by the end of 2018.
Nedap provided the technology which will enable Celio to provide fast and accurate e-commerce service to its online customers, as well as prevent 'out-of-stocks' and reduce clerical work needed to understand where goods are located. With the POS and EAS systems, the store can gain real-time understanding of which goods are at the store, or have been sold or removed from the site for replenishment orders.
The retailer is present in the Continental European market (France, Belgium, Spain and Italy, as well as some locations in Eastern Europe), with most stores located in shopping centres. Traditionally, it used bar-code-based inventory data and manual counts at stores. This led to inventory inaccuracies meaning that goods, in some cases, simply were not on display in the store front when they should be, leading to lost sales.
"Having the right product at the right place at the right time becomes more and more important in a super-customer-centric world," says Sylvie Leclercq, Celio's RFID project manager. "RFID seemed for us the best tool to help us to reach a high level of stock visibility." In addition she explaines, "Each sales associate now has responsibility for his or her own store's inventory onsite." They can simply access inventory data regarding their location in the cloud-based server from Nedap.
The system consists of Nedap's !DCloud software that captures and manages read data, as well as handheld readers from Zebra Technologies. The 55 stores with POS and EAS systems utilize Nedap's !DGate RFID readers at their entrance, as well as !DPOS readers at cash registers.
« News feed