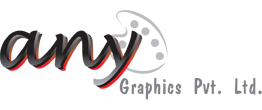 Anygraphics pvt.ltd
Any Graphics is one of India's leading printing & packaging company, ISO 9001 & ISO14001, having more than 25 years of experience in the printing industry. A product range of mono cartons, self adhesive labels, dome stickers, graphics, panel overlays, warranty seals, commercial print, blister cards & publicity material makes Any Graphics as a one stop solution provider to its customers. Company's incorporation of various print technologies like screen, offset, digital & label printing classify Any Graphics, as an exclusive printer to be able to cater to all the printing & packaging needs of customers under a single roof.
The company is equipped with latest and best of line automated machines supported by in-house testing and quality assurance facilities to produce quality products.
Any Graphics continual efforts in cost effective operations, product upgradation, new product development, innovation and technology has led the company not only to be able to provide innovative products and solutions from time to time to its customers but maintain long term relationships with them by shear consistency in quality and services.
We continuously focus on providing solutions to our esteemed customers and accordingly suggest products to them befitting their applications and requirements.
The professionally equipped and able staff having varied experience and good knowledge of serving the customers to their satisfaction, further enhanced by the innovative ideas of the management has been one of the key business strengths of our company.
We provide product branding and printing solutions from concept to completion and hope you will find the solution to your needs as you browse through our website.
Back to list
Visit website