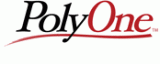 PolyOne
Leading global supplier of value-add polymer solutions including engineering thermoplastic formulations, additive and color masterbatches, services and more.
PolyOne's Vision: To be the world's premier provider of specialized polymer materials, services and solutions. To fully realize this vision, we are executing a strategy with four core components:
Specialization: Drawing upon a deep knowledge of polymers, formulations and polymer processing, we provide you with the innovative solutions you need to compete and win. Our value-creating offerings extend beyond materials to help customers who care about service, technology and problem solving.

Globalization: We are expanding in the same high-growth markets where you and your customers are migrating so that, no matter where you operate, we are well positioned to meet your needs. Leveraging our broad geographic reach, we serve you with the consistency and reliability you demand from a true global partner.

Commercial excellence: To earn our standing as your trusted partner, we strive to know your organization as well as you know it. Understanding what you value and driving end-to-end solutions, we help you satisfy your customers, compete more effectively and grow your business. When you gain, we both win.

Operational excellence: By committing to a journey of continuous improvement in each aspect of our business, we help drive efficiency and profitable growth in yours. Guided by the voice of the customer, we strive to reduce the complexity of your world, freeing you to turn your attention where it belongs: to your customers.
Back to list
Visit website