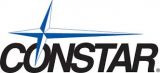 Constar
Constar International is among the world's leading suppliers of PET (polyethylene terephthalate) plastic containers. We have taken this versatile, recyclable plastic, and with imaginative thinking, years of industry knowledge and advanced materials science, created new monolayer PET barrier technology and structures that allow us to develop packaging solutions for the opportunities and challenges of greatest concern to food and beverage companies such as product protection, consumer appeal and sustainability.
A pioneer in the PET bottle business, Constar began manufacturing plastic bottles in the 1960's. In the early 1980's, we played an instrumental role in the development of two-liter PET soft drink bottles. Constar's technology advances over the decades brought oval PET bottles for Foods and barrier PET bottles for Beer. Constar continues to be an innovator in developing PET technology that gives our customers new options for more sustainable packaging that meet retailer, consumer and cost objectives, while retaining the desired performance and aesthetics.
Our newest innovations include DiamondClear®, which combines high barrier performance, the clarity of glass, and superior sustainability in a lightweight, monolayer structure. An alternative to glass and other multilayer and coated plastic containers, DiamondClear clearly outperforms the competition. Other innovations such as our Vertical Compensation Technology™ (VCT™) and our X4™ panel-less bottle, deliver rigidity closer to glass in a lightweight, monolayer structure that excels on filling and labeling lines, throughout the supply chain and in the hands of consumers. Plus our industry-leading design services help accelerate development and optimize performance of new packages.
It is the policy of Constar International LLC that every employee shall at all times and in all ways comply with both the letter and the spirit of federal, state and local laws, and that every employee shall adhere to the highest standards of ethics, morality, honesty and decency in the performance of the duties of his or her job. The same high standards of ethics are also required of each inside and outside director of our company and each corporate officer and manager. We encourage you to review our Code of Ethics. You can feel confident doing business with Constar.
Constar is now part of Plastipak Packaging
, Inc.
Plastipak Packaging, Inc. is a global leader in producing custom, proprietary rigid plastic containers producing over 20 billion units every year. Plastipak operates in 8 countries and is the 3rd largest blow-molder in North America with twenty-seven (27) world-class manufacturing facilities throughout the United States, South America and Europe.
Plastipak's Oxbar®/MonOxbar® offerings were among the most successful active oxygen barriers. Our newest flagship DiamondClear® technology utilizes a durable monolayer structure providing high-performance PET packaging solution with exceptional clarity, barrier performance and sustainability. The aesthetic and operational advantages deliver on the shelf, on the production line and on your bottom line.
Back to list
Visit website