Smart Packaging Bites: A roundup of some of the latest news
| 07-10-2021 |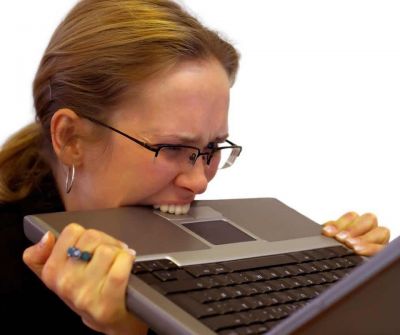 /HEBE LIFE®, a UK-based supplements and nutricosmetics company now uses a label with a QR code that delivers on consumer engagement, geo-location and tracking, anti-counterfeiting and brand protection, as well as product authentication.
Speciality label maker Eltronis has produced a holographically printed, tamper evident label with external QR code and die-cut tear strip, which spans the gap between the shipper sidewalls and top.By following the first QR code's directions, a second, authenticating QR code hidden within is revealed on the inside of the label's tear strip. Having broken the seal and scanned this second QR code, the consumer confirms that this is the genuine, authentic product as well as other features.
/According to a recent RFID market report, the global market for RFID tags, readers and software is expected to reach $10.7 billion this year and expand to $17.4 billion by 2026, says RFID Journal.
Drivers include growth in use of UHF tags, which have the fastest reading speed and the longest read range; the use of RFID tags to trace vaccine doses and guard against expired or counterfeit vaccines; and logistics and supply chain management, expected to be the fastest-growing applications for RFID in the next 5 years. Challenges such as cost, signal collisions, readability through liquids & metals and confusing technology issues remain.
/The Australian Table Grape Association (ATGA) has secured a major project to strengthen table grape traceability for high-value export markets. It will lead a A$650,000 project, funded by the Victoria state government. Australia's table grapes are the nation's largest fresh horticulture export, valued at $800 million in total, with $623 million export product.
The pilot will run for the 2021/22 table grape harvest season, aiming to build, diversify and protect exports by developing producer-to-consumer traceability. Technology provider Result Group will apply unique serialised GS1 Digital Link-enabled QR code labels to export table grapes, allowing the automated collection of data. The Active Digital Identity™ embedded in the QR code ensures each one is unique and traceable. Labels will also carry international traceability data, based on GS1, such as time and temperature logging, captured through the EVRYTHNG Product Cloud® database.
SEE DIGITALIZATION IN PACKAGING AGENDA HERE
/Securikett, the Austrian company specializing in digital and physical security systems for a broad spectrum of products, has developed a new paper-based range of security seals which can be both transparent and opaque.
The security closure seals are characterized by the fact that an irreversible effect remains on the packaging when it is peeled off, so opening and tampering is immediately and clearly obvious. The company produces these new paper VOID seals in various designs, sizes and colours.
"Our VOID labels turn all types of packaging into safes," says Werner Horn, the company's CEO. "We are pleased that we can now offer this special paper-based solution. Paper is one of the most renewable raw materials and pulp fibres can be recycled up to 8 times."
/ Researchers at Ruhr University Bochum (RUB) in Germany have found a way of extending the fizziness of cola for longer than is now possible. Thanks to a process called Plasma Enhanced Chemical Vapour Deposition (PEVCD), an extremely thin gas-tight coating of a few nanometers thick can be applied to the inside of a PET bottle. This reduces the escape of gas by 20-100 times, thereby extending the shelf life of fizzy drinks from four weeks to around a year.
The coating is also environmentally friendly, say the researchers, as the amount of coating used is negligible. The process could be of interest to other areas of the food industry, such as milk production and for extending the shelf life of other foodstuffs. It could also have some applications for medicines and microelectronics.
/ VerifyMe, an AIPIA member producing unique smart phone readable codes has received an initial order for 4 million technology enabled labels from a new cannabis related client. The client has expressed a need for approximately 3-5 million labels per month potentially. At launch, these unique VerifyMe codes will provide consumers the ability to authenticate the product using their smart phones. In addition, the brand can provide detailed product specification features. Later it is expected that two-way consumer engagement and business intelligence features will be added.
« News feed