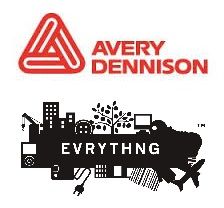 NEWS: New Partnership to 'Switch On' the Apparel Industry
29-04-2016
Avery Dennison Retail Branding and Information Solutions (RBIS), which provides labelling and RFID solutions for the apparel and footwear sectors and Internet of Things Smart Products Platform experts EVRYTHNG, have announced the world's largest IoT deal to 'switch on' the apparel and footwear industry, they claim.
The two companies are working together to enable a minimum of 10 billion apparel and footwear products, for some of the world's largest fashion and performance brands, to be 'born' with unique digital identities and data profiles in the cloud over the next three years. This is the largest number of IoT-connected products in a single deal ever, the two companies believe.
As more and more consumers expect to interact with brands through digital means, the introduction of the Janela™ Smart Products Platform, powered by EVRYTHNG, enables the apparel and footwear industry to take this to a whole new level. By using EVRYTHNG's digital identity and data management capabilities, Avery Dennison can now enable its customers' products to be digitized at the point of manufacturing.
This partnership, combining Avery Dennison's network and knowledge of the apparel space along with their hardware and EVRYTHNG's IoT software technology for digital identity and data management, represents the first truly industrial scale digital enablement of everyday products, they say. This enables apparel, accessories and footwear brands to more easily deliver digital applications with their physical products.
Once connected to the Web in this way, products can interact with smartphones to trigger applications and services that connect more intelligently with consumers. Brands will become more interactive, providing personalized, real-time mobile experiences and content for each individual consumer and each item of clothing. Products will also become smarter, using real-time data analytics to tackle problems like product authentication for better brand protection and increased efficiency in supply chains.
News overview