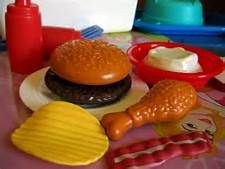 NEWS: Fake Food and Drink Seizures Hit New High but e-commerce Fraud Down
06-06-2017
In an operation involving 61 countries more than 26 million litres of fake alcohol has been seized by INTERPOL – Europol. Operation Opson, the sixth one to take place, grabbed 9,800 tonnes of food from 50,000 retail outlets including shops, markets and airports. The value of the items is estimated at around $230 million.
The fakes use labels and containers similar in shape and quality to original packaging, according to Europol. Nearly 10,000 packing boxes were part of the haul, which included fruit and vegetables – the second most counterfeited group of products – and almost 25,000 labels. So the need to use A&IP solutions could not be more apparent, we believe!
eCommerce fraud as a percentage of sales has been declining across the board, except for two industries, since the first quarter of 2016 says a new, quarterly index. But fraud losses still account for billions of dollars. PYMNTS.com and Signifyd have partnered to track, analyze and report on this and other important trends in the world of fraud as it relates to online payment and eCommerce in their Global Fraud Index™. Each quarter the Index monitors fraud attempts across more than 5,000 global eCommerce merchant websites.
News overview