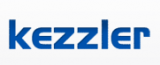 Kezzler AS
Kezzler's Consumer Verification and Track & Trace enterprise software solutions delivered through the cloud, assist brand owners in protecting their brand, trademark and business reputation as well as with regulatory compliance.Kezzler continues to remain a pioneering company in the formation and development of serialization and secure track and trace, the next generation supply chain. Kezzler has a great number of "firsts" and also has had the pleasure of advising various organizations and bodies on a range of topics that now have been transformed into standards and best practices within the industry.
Kezzler developed the underlying theory of a secure supply chain by individual serialization and hierarchical trace and trace.
Kezzler AS is a privately owned company founded in 2001 with its headquarters in Oslo, Norway.
Back to list
Visit website