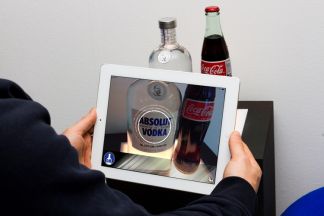 NEWS: CONGRESS TOPIC: Absolut-ly Fabulous Internet of Things
07-08-2017
One of this year's Key Note addresses is a user case. Markus Wulff, who is Digital Business Innovation Manager at the Absolut Company will offer insights in the Pernod-Ricard (Absolut's parent company) 'Connected Packaging' pilot. With a changing role for brands Markus' focus is on the Internet of Things (IoT) and how it can be leveraged to deliver new products and services that drive positive business outcomes and end-user value.
His presentation explains how products become the media and how to deliver contextual experiences to consumers where the value is in delivering gain or minimizing pain. Exploring, piloting and executing IoT related projects in markets by using digital as an enabler. How can a large global brand be a part of a consumer journey - IoT can enable this by connecting products into home environment, smart packaging, ontrade and offtrade.
Our speaker is a digital creative business developer with a background in both entrepreneurship and large corporations. He was part of the founding team behind by Ottoboni - one of Sweden's largest digital agencies.
Over the past few years he has gained skills in innovation development, product marketing, startup discovery, emerging technologies, conversion tracking and campaign ROI. The focus has been on working with digital innovation projects for large brands such as Skanska, Google, Telenor and Absolut. The work as a digital innovation manager at Absolut focuses on finding new disruptive services and technologies to pilot and evaluate as possible new revenue streams.
REGISTER FOR AIPIA WORLD CONGRESS NOW
News overview