Raised symbols identify products for visually impaired
| 08-04-2020 |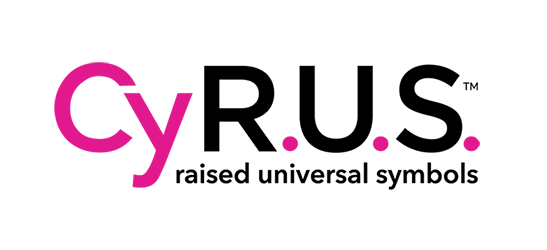 Its not often we are able to carry a Smart Packaging story which does not use any innovative technology. But for Victoria Watts, founder of US skin care startup Victorialand Beauty, her son's visual impairment has led to a clever packaging innovation, using raised symbols on the pack.
In recent months, the brand has improved its website functionality and created the novel product packaging design, particularly to serve consumers with vision impairments, according to a report by Deanna Utroske in CosmeticsDesign.com, carried by Industry Intel.
"Cyrus was born with a genetic disease known as familial exudative vitreoretinopathy (FEVR) that affects the retina with symptoms that include vision loss or blindness, retinal detachment and strabismus,"​ explains Watts. So making her business accessible to people with visual impairments was a logical choice.
Recently, Victorialand Beauty​ launched new product packaging, featuring what it calls the CyR.U.S. System of Raised Universal Symbols. The system is a proprietary tactile recognition system comprised of a set of raised trademarked symbols to make its packaging more accessible with a simple touch. Visually impaired people commonly rely on very careful organization systems and homemade tactile labels, like tape or rubber bands, to identify different products.
​According to Watts, "We learned that handmade beauty product markers…are outdated models. The CyR.U.S. System will allow everyone to see the world through the power of touch in a way that has never been done before."​
The new Victorialand Beauty skin care packaging has raised symbols on the lid or cap: a moon indicates night cream, face oil is identified by a droplet, facial moisturizer has a wavy line, and the brand's eye and lip cream is marked with a triangle.
Additionally the company is enhancing the value of the shopping experience by adopting accessibility technology from UserWay that let users choose functions like Read Page, Highlight Links, and Stop Animation. There are also options to adjust text spacing and size, and more.
The brand is also sharing a portion of its sales revenue with the Boston Children's Hospital to support the organization's 'life-changing efforts to identify new diagnostic paradigms and treatment modalities for visually impaired children so seeing can become a reality', it says.
« News feed