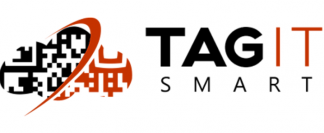 NEWS: Printed and Hybrid Manufacturing for Intelligent Packaging Applications
06-09-2017
TagItSmart! TIS is an EU funded project which sets out to redefine the way we think of everyday mass-market objects not normally considered as part of an IoT ecosystem. These new smarter objects will dynamically change their status in response to a variety of factors and be seamlessly tracked during their lifecycle. This will change the way users-to-things interactions are viewed.
Partners include VTT, the Nordic research centre, which is coordinating the program, Unilever, EVRYTHNG, Thinfilm Electronics, Fujitsu Laboratories, Siemens and the University of Surrey in UK. Several of the partners are longstanding AIPIA members.
The project is looking for tools to create smart solutions for the whole value chain; manufacturer, transportation, retail, consumer and recycling. In the case of consumer engagement, direct access to production data gives the consumer more value and drives the decision making process. Also it is possible for the manufacturer of the product to receive more reliable and real-time consumer data. TIS has user cases that vary from cold chain quality management, preventing illicit trade/brand protection and feedback on recycling in the home (smart bins).
Combining the power of functional inks with the pervasiveness of digital (so QR codes) and electronic (such as NFC tags) markers, billions of objects will embed cheap sensing capabilities thus being able to capture new contextual information. The ubiquitous presence of smartphones with their cameras and NFC readers, will create the perfect bridge between everyday users and their objects. This will create a completely new flow of 'crowdsourced' information, which, when extracted from the objects and enriched with user data, can be exploited by new services.
Maria Smolander, senior research scientist at VTT will explain the main objectives of TIS during the Congress and how these are going to be developed during the lifetime of the project. A number of interesting case studies have been developing already to show how quickly practical results are being achieved.
Find information on Maria's presentation here!
News overview