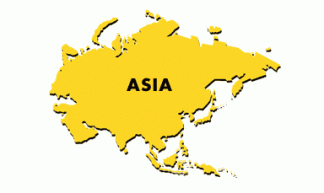 NEWS: Opportunities in Asia for Active & Intelligent Packaging
29-10-2017
Two of our speakers this year will focus on the opportunities for A&IP technologies in Asia and offer some useful insights into how Western companies can exploit these in both the mature markets of Japan and the growing economies of China and Asia generally. Indeed all of the analysts are predicting that the A&IP sector will find its biggest growth in the Far East as the rapidly expanding middle classes demand more and better CPGs but have less time to shop – hence more complex supply chains and higher value products. But the biggest driver will be the smartphone...
First up is Takasuke Ishitani, President, Japan Food Packaging Association who will cover Japanese legal and technical issues particularly on active packaging, including antimicrobial packaging for packaged fresh food and produce.
Japan is really the 'home' of active and intelligent packaging as the first antimicrobial packs appeared there more than a decade ago, while the QR also made its first appearance on packs in this market, although not very successfully. We have come a long way since those days. And Japan has still got some of the best packaging in the world, so how it is implementing the latest A&IP technologies should be informative.
From China we have Billy Yu, senior project manager for Prime Business Consulting in Shanghai. Prime is AIPIA's representative in China and has already run two highly successful conferences for the association in conjunction with the ProPak China exhibition.
The presentation will explain something of the Chinese landscape for A&IP. During the Congress AIPIA and Prime will host B2B meeting with companies interested in developing a market for their Active and Intelligent Packaging products or services in China/Asia or learning more about the potential opportunities.
Prime has long experience in the packaging sector. Not only is it a professional consulting company in the sector (primarily focused on machine sourcing) it offers solution guidance as well as matchmaking. Any Asian/Chinese companies which attend the Congress will also participate.
Find more information on Billy's presentation here!
Find more information on Takasuke's presentation here!
News overview