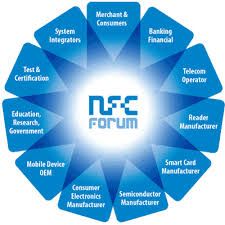 NEWS: Future Perspectives of Near Field Communication for Packaging
09-10-2017
We talk about Near Field Communication, (NFC) in almost every issue of this newsletter. It is one of the fundamental technologies for implementation of Intelligent Packaging functionalities in a vast number of the products we discuss.
AIPIA has recently teamed up with the NFC Forum to increase the understanding and adoption of NFC technology in the packaging sector and to enable a better flow of information, increase the number of NFC enable packs in the marketplace, as well as ensuring the correct standards and protocols are observed. So it seemed a good idea to invite a leading member of the Forum to speak at this year's Congress on the history, background and future for NFC enabled packs.
Matthew Bright, chair of the Forums Retail and Payment Working Group will explain how NFC short-range wireless connectivity technology makes life easier and more convenient for consumers around the world by making it simpler to make transactions, exchange digital content, and connect electronic devices with a touch.
NFC is compatible with hundreds of millions of contactless cards and readers already deployed worldwide. There are seemingly infinite uses for NFC. Interact dynamically with content, set up connections, make a payment, or present a ticket. If you want to find out what's coming up next you'd better connect smartly with this presentation!
Find more information about Matthew's presentation here!
News overview