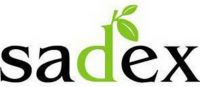 HBC Holdings, LLC dba Sadex
SADEX Corporation is a Texas-based corporation operating an electron beam ("e-beam") irradiation or "cold pasteurization" facility in Sioux City, Iowa. SADEX provides cold pasteurization services to the food and agricultural industries utilizing proprietary, patented technology that eliminates pathogens without the use of radioactive or chemical agents. Operating under the SADEX banner since 2005, the corporation's clients are some of the best known names in food processing, animal health, feed processing, marketing and distribution.
The 16,000 square foot Sioux City facility has the capacity and capabilities to process upwards of 150 million pounds of red meat, poultry or fresh fruits and vegetables, and animal feeds in combination annually. SADEX is located in the center of the cold storage district in Sioux City, ideal for serving clients across the entire Midwest.
Back to list
Visit website