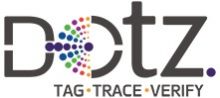 Dotz Tech
To be the premier ValiDotz™ supplier providing the industry with a high quality less expensive product in abundant quantities that will make this miracle product available to all.
Dotz is committed to manufacturing and selling high-quality, reliable products and services.
We are obligated to comply with customer requirements.
We aspire to continuously improve our quality control systems and to provide an added value to our clients
We are striving to commercialize our solutions while minimizing any potential impacts on the environment and always to ensure safe and healthy working conditions for all our employees.
We are obligated to comply with any regulatory and legislative requirements for use of our ValiDotz™.
Dotz is committed to the environmental aspects of our process by:
Employee awareness
Protecting the environment while producing our product
Promoting energy efficiency
Preventing the polluting of our environment
Back to list
Visit website