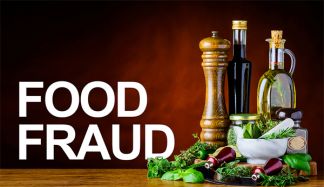 NEWS: Confidence in Food Supply Chain Drops
18-09-2017
UK consumer confidence in the global food supply chain is dwindling following a number of high profile food fraud scandals, a new survey has found, according to a Securing Industry article. The National Farmers Union (NFU) Mutual Food Fraud Report 2017, which surveyed 2027 people, found that one third of consumers were less trusting of products and retailers than they were five years ago, compared with only 9% whose trust has increased.
The research showed that almost nine out of ten people had lost confidence in the global supply chain. High profile cases of food fraud scandals in the media are the most common cause of reduced confidence in nearly half of consumers.
A quarter of those surveyed said they had personally experienced at least one issue relating to food fraud such as hidden ingredients in food, misleading labelling or swapped ingredients. Seventy-two percent believe there to be an issue with food fraud in the UK, while 38% believe there to be an issue with criminally counterfeit or fake branded food products, 25% also said they lacked trust in big corporations and 19 per cent had a lack of trust in the supply chain as a whole.
Producers were blamed for products mishaps by 63 per cent of consumers, with the finger being pointed at retailers by 20% of those surveyed, while distributors/transporters were seen as the culprits by 9% of the public, and the grower or farmer blamed for fraud by just 6%.
In terms of trust by features and benefits, the biggest issues were far-fetched claims about a product's benefits, label text in a different language, poor quality packaging, unknown brands, and insufficient labelling or text. In addition, 77% said they would not know how to spot a counterfeit product.
The report recommends that businesses understand how they were perceived and to take action to improve confidence. AIPIA sees a clear opportunity to adopt A&IP solutions for traceability and authentication.
News overview