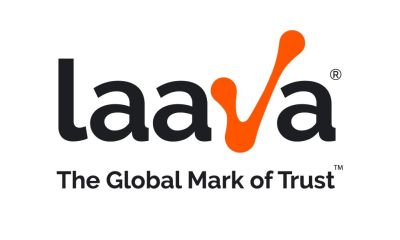 Laava ID (Aust) Pty Ltd
Laava is the developer of the Laava Smart Fingerprint® – the world's first secure and scalable alternative to QR codes for brand protection and consumer engagement. Laava creates trusted experiences for brands and consumers - through smartphone-based product authentication, supply chain traceability, and compelling digital experiences. Our global team are passionate about protecting products from counterfeiters and connecting brands with their customers. There are now millions of Fingerprints around the worldon products like fresh produce, wine and spirits, luxury goods, pharmaceuticals and more.
Today there is no globally scalable and secure way for brands and consumers to be sure that an item is genuine or prove its claims at the item level.
Most of today's brand protection and traceability solutions are either inherently insecure (such as QR codes) or cost prohibitive and complex at scale (such as NFC). And most are incapable of delivering tailored experiences and engaging with consumers at item level at the point of purchase or beyond.
Equally, the world has many blockchain-based storytelling, traceability and NFT solutions - but these platforms are all calling out for a globally scalable, cost effective and secure gateway that can surpass the limitations of QR codes and NFC chips.
Laava Smart Fingerprints® turn products into connected products - bringing the benefits of product authentication, traceability and digital storytelling via a unique digital fingerprint for each individual unit of production.
Our patented computer vision technology is paired with sophisticated consumer engagement and analytics capabilities to provide brands with a powerful set of capabilities that is fast, easy and cost effective to deploy at global scale.
Laava has a suite of APIs which enable easy 2-way integration with leading supply chain, ERP, traceability, NFT and ecommerce platforms. Rather than replicate or compete with these platforms, Laava integrates seamlessly and has a win-win partnership model that encourages partnerships between technology specialists - to ensure that brands get the best combination of capabilities.
We have over 100 partners in our 'ecosystem of trust', and is constantly expanding this network through the spirit of collaboration and partnership.
Exporter of premium Tasmanian cherries Reid Fruits came to Laava® for its innovative counterfeit prevention technology. They stayed for our complete connected packaging solution and digital storytelling.
The partnership led to an integrated solution taking in not only authentication and brand protection but also document verification of supplier certificates and asset integrity for packaging and labelling. Read the full case study of how Reid Fruits cut out counterfeit attempts with Laava Smart Fingerprints®.
Back to list
Visit website