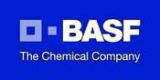 BASF SE
We offer you information on BASF's solutions for the packaging industry. For your ideal packaging, BASF delivers the best raw materials. Everything you want to protect and display in a favourable way, from beverages or food to cosmetics and pharmaceutical products - BASF has the solution for each packaging. If not, we develop it together with you.
BASF products are not just limited to plastic packaging, they also include paper/cardboard/carton, metal and glass packaging. Our packaging product catalogue and product portfolio clearly shows just how extensive and varied the BASF product offering in the packaging area really is.
BASF´s new developments in material and auxiliary materials enable our clients to develop and implement innovative packaging solutions. In order to ensure that our products are suited to market demands, we continuously analyse the industry trends and incorporate specific knowledge into our research and development activities.
Back to list
Visit website