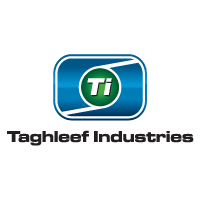 Taghleef Industries
Headquartered in Dubai, (U.A.E.), Taghleef Industries (Ti) is one of the largest global manufacturers of biaxially oriented polypropylene films (BoPP), cast polypropylene films (CPP), biaxially oriented polylactic acid and biodegradable films (BoPLA) offering a standard and speciality film manufacturing capacity of more than 410,000 tons.

Since its inception, the Ti Group has grown by both acquiring in strategic manufacturing entities around the world and investing in new capacities for its organic growth strategy. Today, Ti has nine manufacturing facilities on five continents: 2 facilities in Asia/Middle East (Dubai, Oman), 3 in Europe (Italy, Hungary and Spain) and one each in Australia (Wodonga), Africa (Egypt), USA (Indiana), and Canada (Québec).

Ti also has distribution centres in Germany, UK, France, Portugal, South Africa and El Salvador, and representative offices in China, Malaysia and India. In support of this global supply network, Ti has five prime R&D centres across the globe where our products and process technologies, application developments and polymer expertise are deployed to advance the innovative packaging solutions expected in the market.
Our Vision
Taghleef Industries' culture is a combination of the entrepreneurial spirit of a new organization with the strength and capabilities of an established market leader, driven by a knowledgeable and experienced management team. Ti's objective is to become worldwide the prime leader among the BOPP and CPP packaging suppliers.
Our Mission
Our mission as a packaging supplier is to provide the industry with outstanding products and services, through reliable and consistent quality films. We help our customers to create the most competitive, innovative and sustainable packaging solutions.
Back to list
Visit website