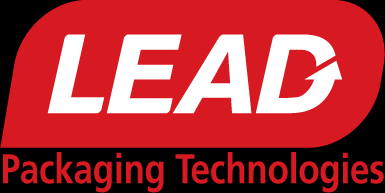 Lead Packaging Technologies
Over the last thirty years, Lead Technology has manufactured thousands of packaging machines. Our engineers have vast experience in developing and manufacturing a variety of Cartoners, Case Packers, Tray Formers and Wrapping Machines. Our technical team can also add value to any project, by leveraging their in-depth knowledge and understanding of cartons.
Among our clients are leading global companies in the following industries: Dairy, Frozen Food, Bakery, Confectionery, Beverages & Food, Cans & Jars, Pharma & Cosmetics, Household and more. Our clients return to us again and again, as our packing machines stand the test of time, lasting well over a decade in loyal service.

Our packaging machines include:
Horizontal End Load Cartoners
Vertical Top Load Cartoners
Sleeve Wraparounds
Case Packers
Tray Erectors and Tray Packers
Pick & Place Robotic Systems
Integration Lines
Our Machines' Unique Advantages
Our innovative machines marry simplicity with flexibility. Compact and efficient, these automated packaging systems are simple enough for anyone to operate – yet so flexible that you obtain the most out of your floor plan. Our Machines leverage the innovative Modular Feeding System (M.F.S.) that has been developed by Lead Technology's engineers. The new system enables plug & play integration of different feeding systems with a machine. The technology makes it possible for one packaging machine to replace two larger machines, and saves our customers labor, maintenance, energy & capital costs! Watch an infographic video about the innovative Modular Feeding System.
We offer truly groundbreaking packaging machines, for example –
A multi-solution packaging machine that enables you to package several types of cartons and products, with lightning swift changeover that requires no special expertise or training.
A high-end-load cartoning machine that can be separated from the in-feed system and used on another production line.
Service and support
We operate globally, serving customers in dozens of markets worldwide. We pride ourselves on our support, and guarantee lightning fast response through our network of agents, as well as through our remote support. Since our technicians can connect directly to your machines from our lab, your back is always covered.
Back to list
Visit website