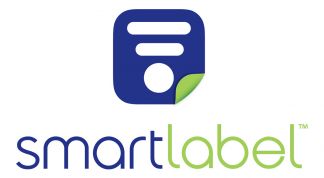 NEWS: USA SmartLabel™ Initiative Gaining Momentum
02-05-2017
The new SmartLabel™ digital transparency initiative is growing rapidly, with more companies and brands using the digital platform to give consumers access to more information than could ever fit on a package label, according to one of the initiative's promoters, the USA Grocery Manufacturers Association (GMA).
As of the end of March, 2017, more than 5,600 products of 205 brands from 26 companies are using SmartLabel™, according to Jim Flannery, GMA senior executive vice president, operations and industry collaboration. These include major food and consumer products manufacturers such as Unilever, Mondelez, Hershey, Coca Cola, General Mills, L'Oreal and Land O' Lakes, retailers such as Ahold and Topco, and smaller brands such as Food for Life, Naked Bacon and PASCHA Chocolates.
Both the Grocery Manufacturers Association and the Food Marketing Institute have been talking with companies about SmartLabel™ and how to get started. They explained most companies are starting with one or two brands that will benefit most from transparency with consumers.
Once a company has the processes established for these brands they are rapidly expanding across the portfolio. It may take six months to work out the processes for the initial one or two brands, which is then followed by rapid expansion across other brands.
Use of a QR Code on-pack is a highly recommended best practice, but it is not required. A QR code enables the brand to embed a URL link directly to the Brand's SmartLabel™ Landing Page. The technology is very easy and accessible. Most consumers today have barcode readers on their phones. All it takes is a camera. For those consumers who do not have barcode readers, there are hundreds available on the Apple and iOS stores. So accessibility is easy.
Recognizing that artwork changes are expensive the organizations recommend that brands get started by building the landing pages and leveraging consumer accessibility via search; then follow up with QR code inclusion linked to some other packaging artwork change.
In the future, for food and beverage products sold in the US that will be using SmartLabel's digital disclosure to comply with the federal GMO disclosure law, a 'digital link' is required. A QR code meets that requirement. The specific rules to implement these laws must be developed by mid-2018.
News overview