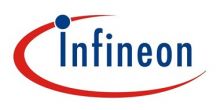 Infineon
Infineon Technologies AG is a world leader in semiconductor solutions that make life easier, safer and greener. Microelectronics from Infineon is the key to a better future. In the 2019 fiscal year (ending 30 September), the company reported sales of around €8 billion with about 41,400 employees worldwide. Infineon is listed on the Frankfurt Stock Exchange (ticker symbol: IFX) and in the USA on the over-the-counter market OTCQX International Premier (ticker symbol: IFNNY).


The world's swelling population, more and more megacities and the rising demand for energy is prompting us to rethink many aspects of our modern lifestyle.
Semiconductor and system solutions from Infineon contribute to a better future – making our world easier, safer and greener. These tiny, barely visible electronic components have become an indispensable part of our daily lives. They help to feed regenerative energy into power grids with almost zero losses, tame power-hungry computers, safeguard the data flying through cyberspace and make our cars more energy-efficient.
Back to list