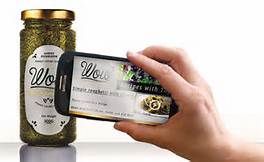 NEWS: The Rise and Rise of SMART Labels, with new Development Funding Too
22-02-2017
The global smart label market is expected to reach top $16bn in value by 2025, driven by anti-counterfeit and anti-theft applications, according to new market research from to Grand View Research (GVR). The rapid growth –around 15 percent every year – will propel the market from just $4.2bn in 2015, according in the report.
GVR defines a smart label as a "responsive electronic device that is embedded in the object body as an identification slip." They are configured with chip, antenna, and bonding wires which help in real-time tracking of assets and goods, it says.
In addition to being used to fight theft and counterfeiting, smart labels can also help companies keep tabs on inventory, engage with purchasers and make sure a product's integrity has not been compromised – for example by sensing temperature and humidity in storage and transit.
Radiofrequency identification (RFID) labels accounted for more than 60 percent of global volumes in 2015, and this proportion is expected to grow over the next nine years thanks to rising demand in retail sectors. Smart labels are "preferred over conventional bar code systems in retail, fast-moving consumer goods (FMCG), and logistics industries," says GVR, which predicts that they will increasingly be used for dynamic display of product information and pricing.
In the UK the Centre for Process Innovation (CPI) has announced the start of a new project to address the manufacturing challenges and exploit the commercial opportunities offered to industry by the 'internet of things' (IoT).
The European Regional Development Fund has announced £2.6 million of funding for CPI to establish and run a new national technology centre in North East England. The Emerging Electronics Manufacturing Centre will provide state-of-the-art equipment for the integration of electronic devices including: a Reel-to-Reel RFID inlay production line, producing reels of RFID labels at high volumes and Smart Label Converting line which then coverts the RFID inlay's into SMART labels, at a rate of 60m per minute.
News overview