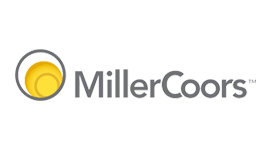 MillerCoors
Code of Business Conduct

Our Code of Business Conduct reflects our commitment to doing things the right way and provides guidance for making good decisions, even in complex situations. Our Code requires compliance with MillerCoors policies, guidelines and the law including anti-corruption and bribery laws that apply to our work, such as the Foreign Corrupt Practices Act and the UK Bribery Act. MillerCoors employees are responsible for understanding and following the Code and are required to annually complete training and affirm the Code. The principles in our Code also apply to all MillerCoors officers and directors.

"Our vision is to create America's best beer company."


MillerCoors is dedicated to working with suppliers who are as diverse as our consumers. We give minority and women-owned business enterprises (MWBEs) an opportunity to compete with other suppliers in the marketplace. As a member of the National Minority Supplier Development Council (NMSDC) and the Women's Business Enterprise National Council (WBENC), MillerCoors supports local, regional and national MWBE councils. We're committed to supplier diversity, and we're focused on increasing both our participation and spend with MWBE suppliers. Through activities and tools that support supplier development and diversity, we hope you will help us to create America's best beer company.
Back to list
Visit website