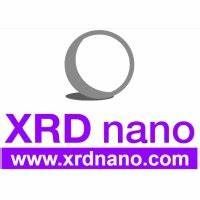 XRD Nano Ltd
We are a deep technology company based out of the United Kingdom. We offer machines, masters, UV resins and nano ink for convertors of Flexible Packaging, Labels, mono cartons & Lamitubes to cast Holographic, Fresnel lenses and other light-reflecting structures.
We launched our new machine, Cx 450 that casts & cures Holograms and deep structures without using the master film.
This is done for the first time in the world, and it is the most economical and environmentally sustainable way to cast structures registered to Print.
Our wide web machines, Cx 1000 And Cx 1300 use master film to cast holograms and deep structures. For the first time in the world, a machine allows a registered hologram to be cast directly on the printed surface in tight registration to print. Furthermore, the metallization effect is simulated by our nano ink.
Our Xe series of machines allows PETg or PVC shrink sleeves to be directly cast with holographic and fresnel lens structures.
We have the expertise to manufacture custom-made machines for users and develop unique ink and coating formulations.
Back to list
Visit website