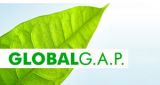 Shine Forth Co. Ltd
Fruit Cellar is a leading tropical fruit export company in Thailand. We are a specialist in high quality fresh fruit, our main produce is Nam Doc Mai Mango which supply almost all year round. We maintain the freshness, taste and hygiene of our produce to make sure the customers receive the best and nutritious produce and deliver to our worldwide customers.
"Good quality and service are our ultimate goals."
Shine Forth Co., Ltd. is determined to join with agriculturalists in developing the quality of Thai fruits by ensuring good quality and free pesticide residue for customers produce. The plantation which the Company has contracted is being certified by GAP and Global GAP and their sources are traceable. We also have our own packing house with GMP certification. The development of quality begins from the very first stage of planting until harvesting, selecting good quality produce, close monitoring of the production line until packaging, with controlled temperature storage and finally delivery to customers in good condition at the shortest possible time.
Back to list
Visit website