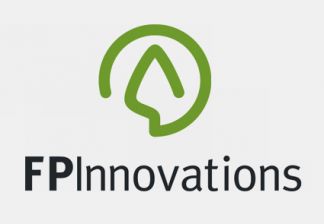 NEWS: Printed Susceptors Lead to Sustainable Microwave Packaging
10-08-2018
One of the highlights of the recent China Summit was a presentation by FPInnovations in Canada which has developed a printing approach to produce safe microwave susceptor packaging. By utilizing aunique patterning approach to prevent overheating, the risk of scorching or ignition of the package is reduced, while increasing the heat uniformity of the food being microwaved.
A susceptor is a material used for its ability to absorb electromagnetic energy and convert it to heat. In microwave cooking, susceptors are built into paper packaging of certain foods, where they absorbmicrowaves which penetrate the packaging. This process raises the susceptor patch temperature to levels where it may then heat food by conduction or by infrared radiation.
By directly printing conductive carbon ink onto cellulose-based substrates, sustainable 'active' food packaging can be achieved while lowering production costsand streamlining the manufacturing process, according to FPI. This approach can be executed with existing printing presses and offers tuneable heating profiles by adjusting the printing conditions. Already it has been successfully demonstrated on a commercial printing press.
The researchers say there are several competitive advantages to be gained from this new approach. Particularly there is increased product safety over previous printed susceptor technologies , while, at the same time, susceptor manufacturing costs fall by 20-30 percent. In addition the print active areas and graphics on packaging can be applied in one operation, simplifying the supply chain and converting process. A major benefit is that the packs are compostable.
Currently FPI sees a number of applications being possible; such as single component food packages, (for example popcorn bags, pizza boxes, sandwich wraps); food containers with multiple zones for different types of good such as meat, potatoes, pastry, vegetables; packs that can grill customized patterns on food item; as well as other large-area heating and drying applications.
This proprietary technology has several international patents pending and the company is now looking for commercial licensing partners.
REGISTER FOR WORLD CONGRESS NOVEMBER 19-20, AMSTERDAM
News overview