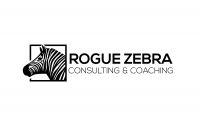 Rogue Zebra Consulting
Roger consults and / or coaches individuals and teams to understand their unique path to more purpose, influence and impact within their business, professional careers and personal lives.
Coaching Credentials – He is a certified professional coach in addition to having over 20 years managing leaders, engineers and scientists during his 33 years in R&D at Mondelez International, Kraft Foods and Oscar Mayer. He is also a husband and father experiencing many of life's joys and challenges. His natural empathetic style guides each person to understand what they want in their career and life, why they want it based on their values and creating their plan to overcome hurdles to reach their dreams. He has coached individuals to find their goals for more career success and also personal fulfillment.
Consulting Credentials – Roger was a global R&D Director for both Mondelez International and Kraft Foods for the past 10 years of his corporate career (2007-2017) and has been consulting with private equity, management consulting firms and companies since he left the corporate world. They value his strategic insights for investment, innovation and technology within the consumer goods and packaging industries. He has led global packaging sustainability initiatives and engages across various industries
Public Speaking – Roger has spoken at 5 conferences in 2019 as an industry expert in packaging and sustainability and has spoken at dozens of conferences since 2006. He has been a keynote speaker, panelist, moderator and emcee.
Back to list
Visit website