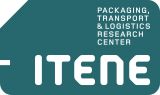 ITENE
ITENE is the Packaging, Transport & Logistics Research Centre providing business solutions from an overall perspective of the supply chain, from raw materials to the design and development of packaging systems, the optimization of transport and distribution of goods, until delivered to the end consumer.
The Center has a high expertise in the development of active and intelligent packaging solutions able to increase perishable products shelf life, guarantee its safety and give valuable information to the distribution and the end consumer.
Increasing shelf life of foodstuffs and cosmetics by incorporating natural active components into packaging materials and inspiring confidence and safety to consumers through easy to read colorimetric freshness indicators able to detect different levels of spoilage, are some examples of breakthrough innovations developed by ITENE in this field.
Back to list
Visit website