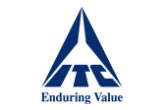 ITC Limited
FMCG business with a top line of 7 billion $.
ITC's Packaging & Printing Business is the largest value added converter of paperboard packaging in South Asia. It converts over 70,000 tonnes of paper, paperboard and laminates per annum into a variety of value-added packaging solutions for the food & beverage, personal products, cigarette, liquor and consumer goods industries.
The Division, which was set up in 1925 as a strategic backward integration for ITC's Cigarettes business, is today India's most sophisticated packaging house. State-of-the-art technology, world-class quality and a highly skilled and dedicated team have combined to position ITC as the first-choice supplier of high value added packaging.
The Division supplies value-added packaging to ITC's various FMCG businesses. Its client list includes several well-known national and international companies like Nokia, Colgate Palmolive, Pernod Ricard, Diageo, British American Tobacco, Philip Morris International, Agio Cigars, UB Group, Tata Tetley, Tata Tea, Reckitt Benckiser, Radico Khaitan, Akbar Brothers, Surya Nepal, VST Industries, etc.
With three packaging factories at Tiruvottiyur near Chennai (in the South), Munger in Bihar (in the East), andHaridwar (in the North of India), the Company offers a comprehensive product range in packaging backed by its packaging expertise over the decades and cutting edge technology making it truly a "One stop shop for Packaging".
Back to list
Visit website