New pharma label can withstand extreme freezing with no loss of integrity
| 10-03-2022 |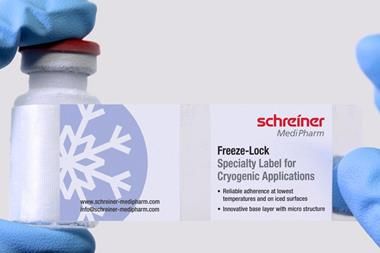 Schreiner MediPharm's Freeze-Lock cryo label features an interlocking layer solution offering adhesive strength and readability for the processing, storage, and transport of deep-frozen medicine containers.
The novel Free-Lock label by Schreiner MediPharm consists of two components: a bottom label and a top label.
According to the company, the bottom label layer has a speciality microfibre surface texture that can be applied to the empty, non-refrigerated container at room temperature.
The full story now appears on our partner Packaging Europe's website.
« News feed