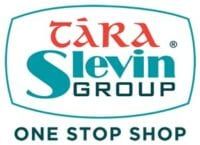 Tara Slevin Group
Eddie Slevin set up the Slevin Group in 1982 initially supplying Office Stationery supplies. By the late 80's he had diversified the business to include branded Promotional Products, Tara Diaries and Calendars.
At Tara Slevin Group we remain a fully owned Irish Business that is well positioned to serve large and small companies alike. We are proud members of Guaranteed Irish.
Our commitment to Customer Service has helped make us the most reliable promotional clothing supplier in Ireland and every day we strive to accommodate the every needs of our clients.
Back to list
Visit website