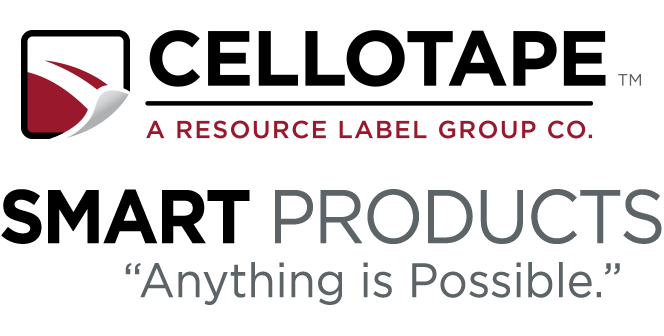 Cellotape Smart Ptoducts
With over 60 years of expertise, and located in the heart of Silicon Valley, Cellotape Smart Products is the leader in creating products that integrate NFC and RFID – "RF technologies"; allowing for frictionless two–way communications between the physical and digital worlds and access to the cloud anywhere – anytime.
Our mission is to continue to prove that "Anything is Possible" and deliver innovative and unique solutions for access control, product authentication, smart spaces, wearables, industrial compliance, and marketing campaigns and events.
"Anything is Possible"
Cellotape Smart Products specializes in the manufacturing of RFID (Radio Frequency Identification) and NFC (Near Field Communication) enabled products and labels.
These Smart Products create a digital life for physical objects thus improving many facets of your business
State of the Art Processes
Combining the capabilities of parent company, Cellotape, and sister company, Landmark Label, Cellotape Smart Products boasts state of the art printing and assembly equipment.
We specialize in Flexographic Printing, Digital Printing and Screen Printing.
Consult our Experts
Our experts are with you every step of the way. From proof of concept, to final production – we provide design suggestions, art proofs, RFID & NFC encoding and insertion.
Back to list
Visit website